Movie Reviews
Oh my Goddess! The Movie
This is probably the most wonderfully animated movie I've seen so far, and I haven't seen many. But the animation, music score and plot are stellar. The song that Urd, Skuld, and Belldandy sing together is GREAT! Belldandy rocks!
Oh! My Goddess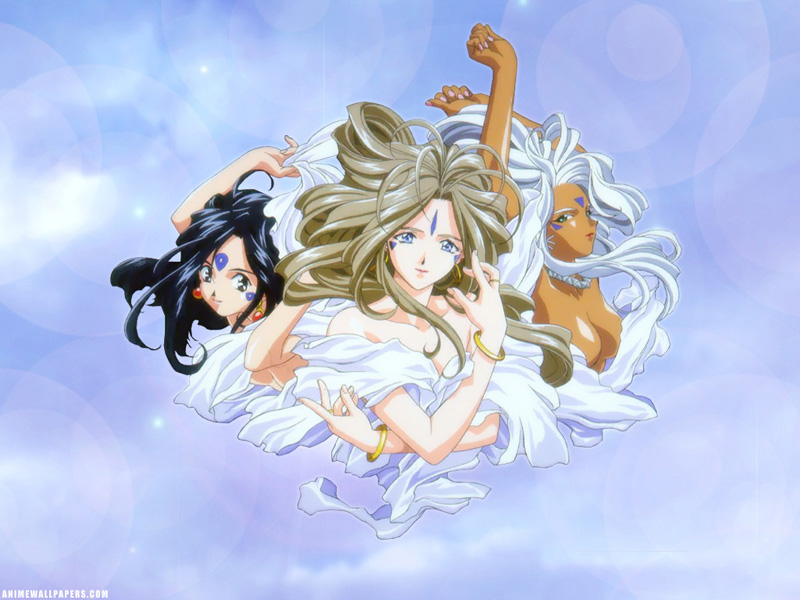 Belldandy, Skuld, and Urd
Manga
Planet Ladder
Creator: Yuri Harushima
Publisher: Tokyo Pop
Genre: Fantasy/drama
This awesome manga is about a young high school girl named Kaguya who has no known past before the age of four. Suddenly, her family is in a major crisis and she is swept away to a whole world by a strange prince named Seeu!
The art is just STELLAR and the storyline is pretty fast-paced. It's read in the original Japanese right-to-left format, which gives for the true mange experience.
Planet Ladder
Kaguya